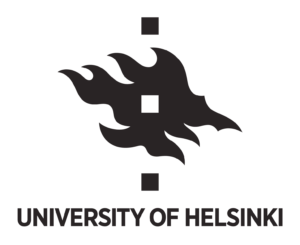 ---
---
The University of Helsinki is Finland's largest and oldest university and an innovative centre of science and thinking. It is one of the best multidisciplinary HEI in the world, consistently ranking within the top 30 universities in Europe, and 82nd globally (2021 Shanghai list). The University consists of 11 Faculties located in 4 campuses, each constituting a major hub for science and innovation and gathering in total 40,000 students and 8,100 employees. The Faculty of Agriculture and Forestry and the Faculty of Pharmacy take part in 4InnoPipe pilot project.
The University is a member of UNA Europa and is supported by diverse innovation and entrepreneurship units and teams, through its newly established InnoTeam and Helsinki Innovation Services for technology transfer activities. The University has recently received over 1M euro in funding from the City of Helsinki to establish a campus based incubator, as well as the development of an innovation platform. Furthermore, the regional innovation ecosystem is made-up of various key players, that include Terkko Health Hub, SPARK Finland and Health Incubator Helsinki. The newly established national centre for drug discovery and development as well as the recently launched Innovestor Finnish venture capitalist firm will provide new actors to interact within the regional innovation ecosystem. The University of Helsinki is a highly capable coordinator of this project, with extensive experience of EU and EIT funded projects coordination. It has been a partner in several EIT KICs since the launch of the program: EIT Climate (2018-2021), EIT Food since 2018 and EIT Digital since 2011. Its researchers have been granted more than 80 ERC grants, which demonstrates its scientific excellence and the quality of its support services. It will be leading WP1, 2 and 8.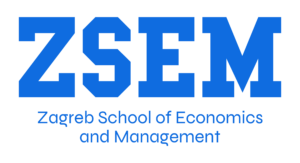 ---
Zagreb School of Economics and Management (ZSEM)
---
Zagreb School of Economics and Management (ZSEM) is the leading business university in Croatia and the wider Southeast European region with approximately 1000 students and more than 100 members of staff. 4InnoPipe project will be supported by two of ZSEMs departments: Department of Finance and Accounting as well as the ATLANTIC Group Management, Entrepreneurship and Digital Transformation Department. ZSEM is accredited by the prestigious AACSB accreditation since 2013 and re-accredited in 2019 thus confirming its dedication to excellence and quality in the field of higher education. In 2020 ZSEM was evaluated as the best Higher Education institution in Croatia in the field of economics and business by the Croatian Agency for Science and Higher Education. ZSEM is ranked within the TOP 200 in the QS Global MBA Rankings 2020 and top 60 MBA programs in Europe.
ZSEM is in the process of re-inventing itself from a traditional economics and business university into an institution with a strong focus on innovation and entrepreneurship. In that process, ZSEM built relationships and partnerships with key stakeholders in Croatian start-up and entrepreneurial sector, including the two Croatian unicorns - Rimac-Bugatti and Infobip as well incubators (ZICER – the largest incubator in Croatia) and VC funds (Fil Rouge Capital - largest VC fund in the CEE region), etc. ZSEM Department for Entrepreneurship and Digital Transformation carries the name of Atlantic Grupa – one of the leading food companies in the region with the renowned regional brands and ZSEM's most prominent partner. ZSEM also closely collaborates with leading Croatian agri-tech company AGRIVI, co-founded by the ZSEM alumni as well as leading regional healthcare think tank HealthHUB. Furthermore, ZSEM takes part in the Global Social Entrepreneurship Challenge - Fowler, where students address and create a solution on the basis of one of the UN Sustainable Development Goals. ZSEM will actively support WP3. ZSEM's strong focus on entrepreneurship coupled with excellence in education recently culminated in a huge international success - the Erasmus Mundus Master in Impact Entrepreneurship (EMMIE), jointly delivered by ZSEM, HEC Liege (Belgium) and ISM University (Lithuania), was recently awarded the highly coveted Erasmus Mundus status.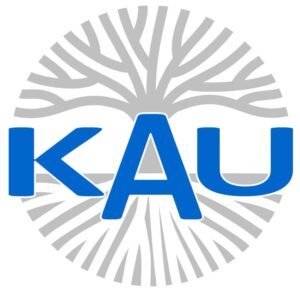 ---
Kyiv Academic University (KAU)
---
The State Research Institution «Kyiv Academic University» (KAU) is a research university of the National Academy of Sciences of Ukraine (NASU) and the Ministry of Education and Science of Ukraine. The main structural units of KAU are the departments of basic Institutes of NASU and research centres. Students have direct access to Ukrainian scientific programs, collaborate with Ukrainian scientists and create deep tech projects based on results of their R&D activities. KAU also develops international scientific collaboration actively. Academic staff currently takes part in joint projects with universities of Dresden, Lille, Iowa as well as in HORIZON projects.
One of the KAU's core units is an Innovation Center. Here undergraduate and graduate students gain experience in bringing their research to an innovative level. In 2021 KAU Innovation Center launched a complex program of academic innovations' support consisting of the following activities.
Consulting services, including consultations of business experts and mentors regarding best strategy of innovation technology commercialization.
Networking activities (meetups, thematic round tables, hackathons) gathering students, scientists and business representatives
Educational services
Prototyping services provided by the manufacturing lab of KAU.
The Innovation Center of KAU unites 13 Scientific Research Institutes of NASU and more than 400 students from KAU and other leading Universities of Kyiv. It is supported by the Kyiv state administration, the technical park Adlershof (Germany) and has tight links with regional business associations, biggest Ukrainian corporations (such as a leader of local pharma industry Farmak), representatives of the innovation ecosystem (local incubators, accelerators, VCs). KAU will be responsible for WP3 and WP5.
KAU is a research University in Ukraine launching a Deep Tech science park Academ. City partnering with 12 research institutes of the National academy of science. KAU aims at creating an innovation ecosystem, and increasing TRL and MRL of innovations in digital twins and data-sharing, AI and ML, advanced materials, bio- and nanotechnologies, quantum technologies, new energy and other deeptech spheres.

---
---
Reutlingen University has more than 5000 students and consists of 5 faculties such as business (ESB Business School), Informatics, Life Science, Textiles. It has strong international relations with several double degree programs. Since 2017 it runs its Center for Entrepreneurship in order to train and support students in entrepreneurship.
Beside the Center for Entrepreneurship there are two faculties and one more department involved. The Reutlingen Research Institute gathers all researchers and PHD students at Reutlingen University and helps transform research outputs into start-up ideas. The departments of Applied Chemistry and ESB Business School bring their students and staff into the programs. Especially the department of Applied Chemistry together with the Research Institute do provide expertise in food and health.
The Center for Entrepreneurship at Reutlingen University provides a broad offer in entrepreneurial education with 6 electives (of which 5 are provided each semester) and about 20 workshops each semester. Reutlingen University also provides a German wide accelerator program for start-ups in textiles and fashion. Strengthened by this teaching experience and expertise, Reutlingen University is leading the work package on training of students and staff.
Reutlingen University works very closely together with the City of Reutlingen especially the newly founded Innovation Center called InnopoRT.
In addition, Reutlingen University is leading the joint project "Pioniergarten" which aims and strengthening the regional start-up ecosystem with partners like the City of Reutlingen, Tübingen University and University for applied forest sciences Rottenburg.

---
---
Vertical, founded in 2014, is an innovation consultancy that helps you achieve your business goals through collaborative innovation. By combining strategy with change management, we make our clients more adaptable to dynamic business environments.
What sets us apart from most advisories is the way we solve your business needs. We believe that you don't need to innovate all by yourself. Forming strategic partnerships through collaboration can unlock opportunities you thought were impossible.
Our offering is divided into three services:
Strategy
We:
Simplify complex strategic structures & initiatives
Make high-level strategy implementable by creating clear roadmaps and next steps
Create clarity & shared understanding of their future direction
Service Design
We:
Build capabilities that go beyond the typical customer journey thinking
Understand and build solutions that support the holistic customer experience
Create collaborations with partners who have an existing solution, so you can move faster and more cost-effectively than building from scratch
Ways of Working
We:
Identify how to move from a traditional sales-based organization to a value-partner organization
Improve internal communication between individuals and teams to enable this partner role
Get started with working agile, where customer needs are put at the center of decision-making and work prioritization
Collaboration is the secret ingredient. We believe that keeping yourself ahead of the curve can be challenging - and going it alone is increasingly not an option.
Vertical helps you with fast, trustworthy delivery, so you can progress your strategy with a reliable schedule, easy-to-digest metrics, and a well-defined outcome.